Regular price
$480.00 AUD
Regular price
Sale price
$480.00 AUD
Unit price
per
Sale
Sold out
Feng Shui SMART Business RE-BALANCE for2022.
I will spend 1 hour with you 1:1 in your business to review how your Business Bagua will complement the energy of the 2023 Water Rabbit Year Bagua.
Are you looking to ensure that the energy you have working in your business environment is working for you and your team. 
Are you wanting to keep the momentum going into 2023 or are you trying to give things a kick start and hit the year with all the success energy you can work with in your spaces.
Your Business Review and RE-Balance will includes: Owners and  Management support and re-balance of your business environments creating strong, successful working spaces that allow for growth within the company you own or are running.
We recommend the changes that could be made to improve the overall business energy performance and working environments in your Business Bagua chart for 2023.

This would assist with better communication outcomes within the office
Create a working environment that your staff and managers want to succeed in
Success and wealth growth
Includes supporting your staff and the environments they are working in so that it best suits their role and their energy.
We also assist in the implementation and transition of the Business Re-Balance to the environment when required.
This service works well also for Home Business Operators.
What is included in the 1 hour session with me:

1 x Onsite visit with me in your living space.

Copy of the plan you have sent us with the Annuals Bagua placement,  including any notes from me.
Invitation and special offer to join our Feng Shui and More Membership Group
Invitation to join our Feng Shui and More Facebook group
Invitation to join our weekly newsletter that keeps you up to date on the changing energy throughout the year, and includes offers only for our VIP Newsletter family.
Please Note: there is no full written report with this product.  You may choose to have a Complete Written Report and the cost of this product will be deducted from the full price of the written report for you.
Please note also that travel in included if you live within the Sunshine Coast, Moreton Bay Regional Area and Brisbane North.  I am happy to provide a quote to any additional travel should you live outside of these areas. Simply email us at hello@fengshuistoreandmore.com
 What I need from you:

A copy of the plan to  your Business we are reviewing.  The more accurate this plan is the better your Bagua reading.
The exact address of the property we are reviewing
When was your Business was started by you?
How You can book:

Once you have purchased your session with me you will be sent an email linked to my diary and you can choose a day and time that works for you. 
Should you need any further assistance please email our office on hello@fengshuistoreandmore.com our office hours are Monday to Friday 9am to 5pm AEST. 
Share
View full details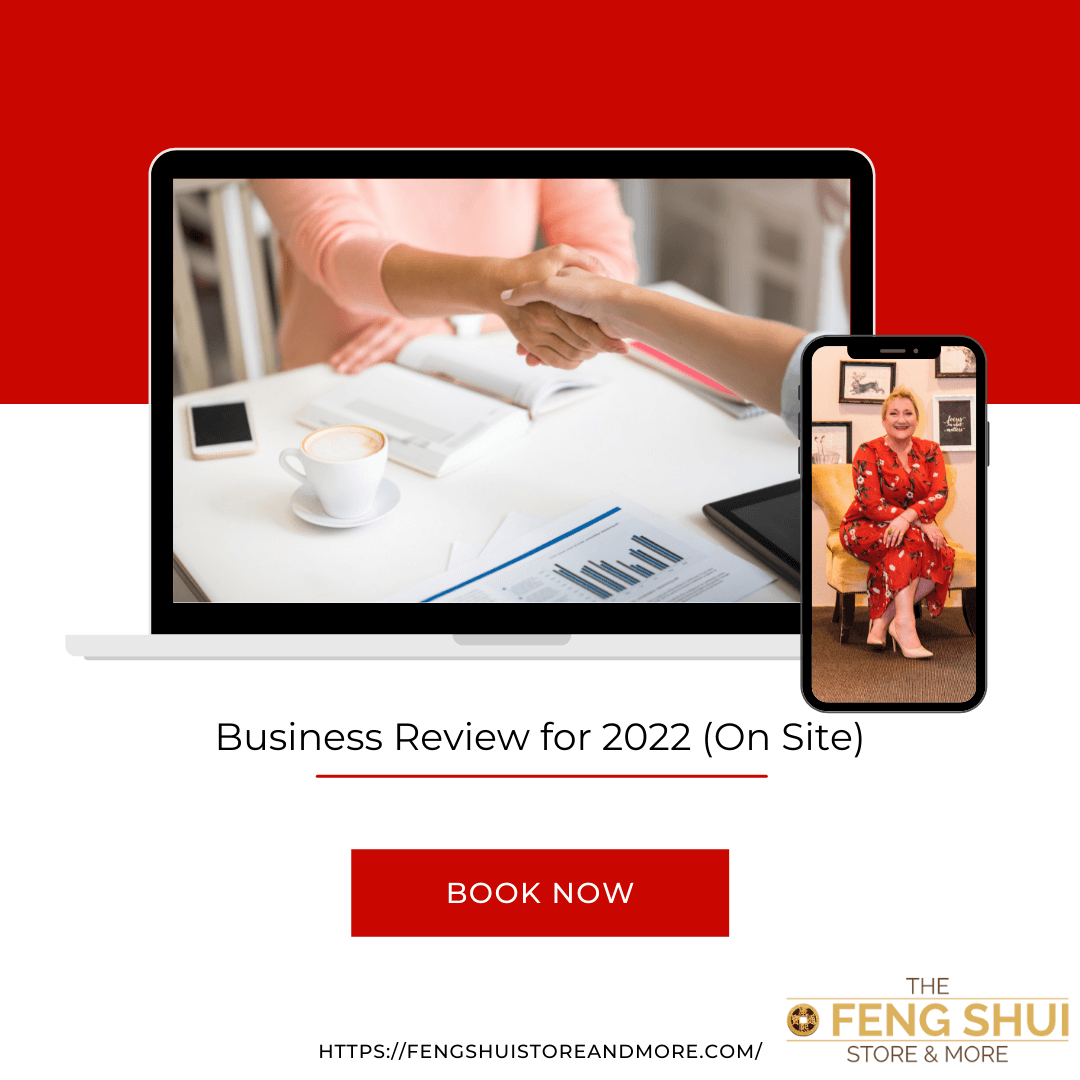 When we work with Feng Shui, we need to remember there are 3 Energy Zones that contribute to our lives. Heaven Qi – Our Destiny Energy. Earth Qi – this...

When we work with Feng Shui, we need to remember there are 3 Energy Zones that contribute to our lives. Heaven Qi – Our Destiny Energy. Earth Qi – this...